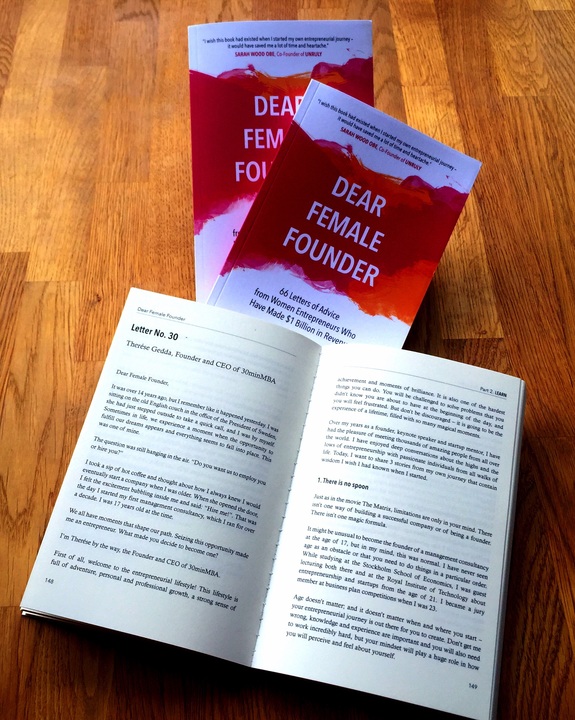 30 Sep

Excited to contribute a chapter to the book – Dear Female Founder

I am proud to have contributed a chapter to the "Dear Female Founder" book emphasizing the entrepreneurial lifestyle, how to design business culture, and 30minMBA. I often speak about these topics during my keynotes and it's great to have it encapsulated in other forms.

The book features incredible 66 founders from all over the world and I have the honour of being the only Swede.

Though the book title suggests it's for female founders, this book contains incredible tips for founders in general. My chapter is, if course, number 30.