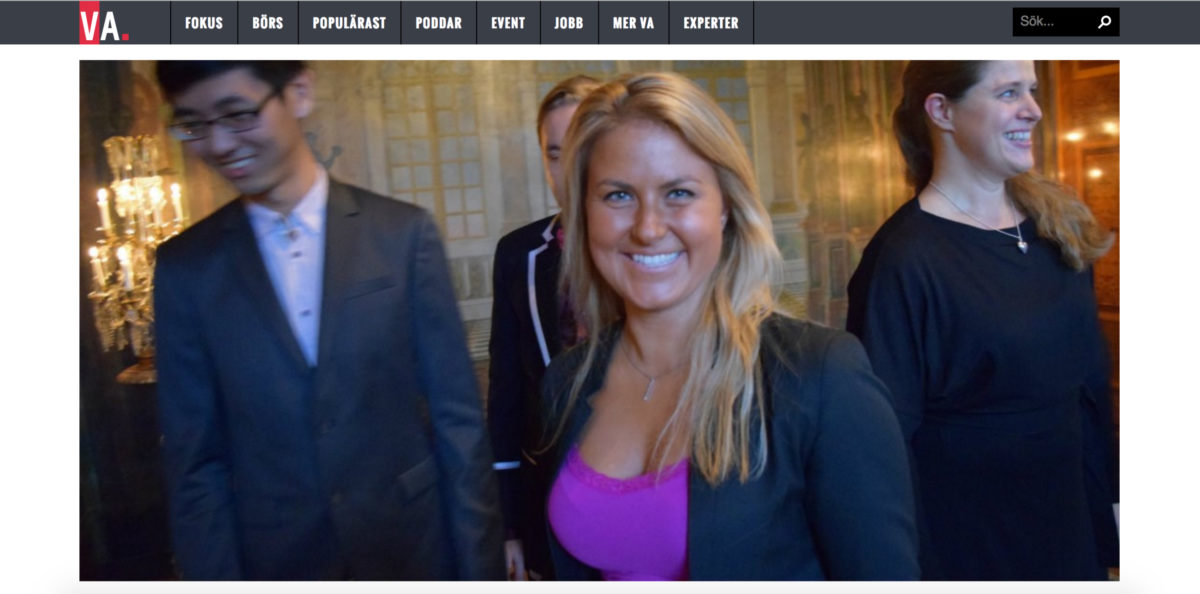 25 Oct

Honored to be interviewed for Veckans Affärer

I am honored to share that I have been interviewed by Karl-Johan Byttner for the leading Swedish business magazine Veckans Affärer (VA).

In the feature-length interview, I share a taste of my story beginning with the formation of my own management consultancy firm when I was 17, guest lecturing at both the Stockholm School of Economics and the Royal Institute of Technology when I was 21, having the great privilege of winning the SKAPA award for 'Best Future Innovator' in memory of Alfred Nobel, and, of course, founding 30minMBA.

Besides running the award-winning startup, today, I am excited to travel the world as a keynote speaker covering topics such as entrepreneurship, business culture, and passion. As part of this extraordinary journey, I am currently in New York with 30minMBA, empowering people across the Atlantic.

The interview is in Swedish and can be read here.